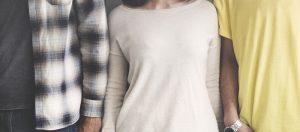 Are you curious to learn more about making your church home in Northminster Presbyterian Church? We're delighted! We'd like to learn about your hopes and dreams. Join us to explore the Presbyterian Church (USA) and Northminster Presbyterian Church, in particular, and to discover how you might find meaningful connections, ways to be nourished, and opportunities to offer your time and talents in this church.
Our Discover NPC class looks like this: the pastors, a few members, and interested visitors meet just after worship one Sunday in the Fireside Room for a Lunch-and-Learn event. It lasts about 1 1/2 hours, and childcare is available. If you decide you'd like to join the church, you will do so on a subsequent Sunday during worship.
Classes are scheduled several times a year. If you'd like to join us for the next class, have questions, or want to know more, please contact the Church Office.
It is a joy to share in the life, worship, and mission of a local church. We hope you will consider becoming a part of Northminster.
We look forward to being with you!
---