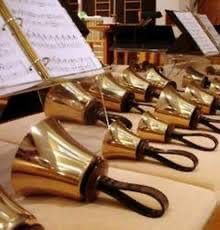 Yes
, there is a place for
YOU
in our handbell choir.
We will resume rehearsals at 7:30 pm on Wednesday, January 8th. Teens and adults are welcome.
If you think you might be interested in learning to ring handbells OR if you have rung in the past and want to reconnect, please come and check us out.
We rehearse on Wednesday evenings from 7:30 to 8:30 pm. Hope to see you there! Suzanne Holton