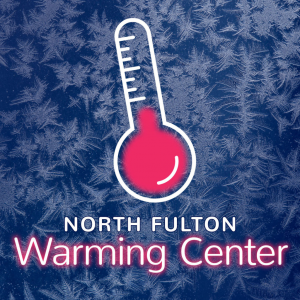 North Fulton Community Charities has partnered with local churches, civic groups and individuals to activate a warming center in North Fulton when the weather creates safety issues for homeless adults in our community.
We need your help to ensure the safety of our neighbors.
Volunteers are needed to bring dinner on nights when the Warming Center is activated and to volunteer on those nights including an overnight shift. The overnight shift is our greatest need.
If you are interested in becoming a volunteer sign up today and you'll be placed on a list of other potential volunteers that can jump in when the cold temperatures become a safety concern!