August was a great month! Thanks for:
Supporting Family Promise via Yellow Bag Ministry with financial and item donations! Thanks in advance to all who are helping with hosting this month (September 13-20 is our "Host" week!).
Supporting Rise Against Hunger's community meal packaging event
Making SO many casseroles for Mercy Community Church, we fed about 75 people and they still had casseroles left over!
---

Calling all those interested in being a mentor! We have offered the opportunity to mentor a child in need at Northwood Elementary over the past few years, and this year we have the opportunity to be virtual! With the new format, mentors will meet with their kids on the school's Microsoft Teams platform for 30 minutes per week. We will provide training for being a mentor and using the virtual format sometime in the near future. If you are interested or have questions, please reach out to Michelle Hasenbuhler at [email protected].
Also, thanks so much to Lisa Hubbert for getting this program started for us,
and thanks to Michelle for taking the reins of Kids Hope!
---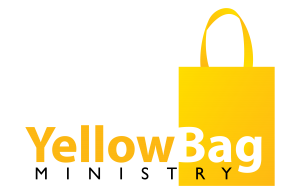 Yellow Bag this month will go to benefit Charter Peachford Hospital. Peachford Hospital offers a nurturing environment for adults, seniors, teens, and children looking for hope and healing from emotional, behavioral, psychiatric, and addiction issues. We are collecting all sizes of underwear and socks for Charter. Please email Andrea Vandervort about dropping these items off.
---

NPC's apartment that we sponsor via Homestretch is ready to be furnished for our next family. We have the good fortune to have a storage unit with all of the items necessary to furnish it. On Friday, September 11, Darlene McDonald needs FOUR MEN (strong) to help empty the storage unit and load a truck that Darlene will rent. We would meet in Buford about 9:30 am. Ideally, the unit is emptied, the truck goes to Roswell, and all contents are emptied at the HomeStretch unit, all on the 11th. In reality, emptying the truck might not happen until that Saturday, in which case we will need people for both days.   
Darlene would appreciate your help. Anyone interested should reply to her at [email protected]. She will send each volunteer details and remind each one to wear a mask. 
---
Prison Ministry: We have a new opportunity to write letters to Georgia inmates. If you are interested in participating, please reach out to Andrea Vandervort (901-896-9754).