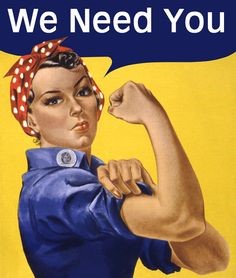 PW is dedicated to the Women of the Church – to create fellowship, personal connections,  and spiritual growth opportunities for all of our Sisters in Christ. We need you to help PW succeed!
There are many roles open on the PW Coordinating Team, and we need YOU to help us fill them!  Please prayerfully consider taking on one of these roles to help shape the future of PW.  The time commitment is typically less than two hours a month.  Descriptions of the roles available are below.  If you have any interest, or would like additional information about any of the available positions, please reach out to Julee Norris or Guina Bixler for additional information.  We would love to have you on the team, to hear about your ideas, and to grow as an organization together!
Open PW Coordinating Team Positions
What does the PW Coordinating Team do?  What does it mean if I sign up for one of the roles?
The PW CT meets about nine times per year to coordinate PW Gatherings, the retreat, Circle Meetings and associated content, and PW-specific missions.  This is a wonderful opportunity to connect with women of the Church whose paths you might not otherwise cross.
We need your input to move the focus of PW in a direction that is meaningful to the women of this congregation.  Joining the CT is a wonderful opportunity for you to have an influence in how we connect with and reach out to the women of this church.  Won't you consider joining us?
We have several open positions, which typically require a two-year commitment.  If you have any interest, please reach out to Julee Norris ([email protected]) or Guina Bixler ([email protected]).  We will be happy to connect you to someone who has previously filled that role, so that you can get honest feedback about what you are signing up for.
Open positions include:
Treasurer – If you are good with reconciling numbers and keeping track of money, this is the role for you! The primary focus of this role is to keep our bank account balanced, deposit funds received, write checks for approved expenses, and report activity at the CT meetings.

Retreat Coordinator

– If you love event planning, or have a vision for an ideal women's retreat, then this is for you! This position is a one-year term, and the focus is exclusively on planning our annual retreat.

Communications/Secretary

– Do you enjoy taking notes and sending email communication? Then this is for you!  Responsibilities include taking minutes of the CT meetings and distributing them for review/publishing, updating the PW Bulletin Board, and sending monthly PW Newsletters.

Search Moderator

– If you enjoy networking with the women of the church, then this is a perfect role for you! The focus of this role is to build secession planning for the CT roles whose moderators are cycling out of their terms.

Missions Moderator

– PW-focused missions include Valentines and Clergy Appreciation, and we also support all Yellow Bag ministries. If you are a cheerful giver who likes to coordinate care and support, then this is perfect for you.

Rebekah Circle Leader

– If you enjoy Circle Meetings, please prayerfully consider leading Rebekah Circle. This role includes communication between the Circle group and the CT, as well as coordination of the Bible Study and logistics of Circle group meetings.

Bible Leaders for Ruth and Rebekah Circle

– If you enjoy facilitating discussions and presenting ideas, then this is perfect for you! The Bible Leaders will work with each Circle Leader to ensure content is ready for each meeting.