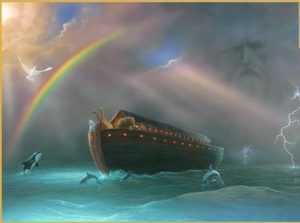 It's not too late to get involved with our upcoming production of Noah and the Ark. We still have openings for children to play animals, teens/young adults to play Noah's sons and their wives, adults/teens to play Noah's wicked neighbors.
Lynda Cottrell and the Arts and Fellowship team are already hard at work crafting sets and props and members of the handbell choir are rehearsing the music. (Yes, Noah has his own theme music, as do the animals!)
Rehearsals will be held right after worship on February 20th and 27th, 11:30ish to 12:30 pm. Our performance is scheduled for Sunday afternoon, March 6th, at 4:30 pm.
Sign up on the NPC website and tell your friends and neighbors to come and enjoy the 30-minute show!