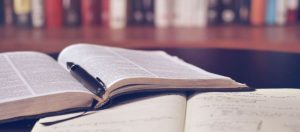 Northminster Presbyterian Church offers a number of ministries that provide opportunities for the congregation to connect with God, each other, and the community.  We offer programs for Adults, Youth, and Children, including education, fellowship, music.
In addition, Northminster sponsors a number of programs that reach into the local, national and even international community.
Have questions? Email [email protected] now.
For 3-year-olds through 5th graders, Sunday School meets every Sunday at 10:00 am.
In the Pre-K & Kindergarten class, the children experience God and God's love through movement, singing, different art mediums, or the five senses. We use the "Growing in Grace and Gratitude" curriculum. Adult caregivers are provided resources for at-home faith formation.
For the elementary-aged children, Northminster uses a rotational model for teaching Sunday School. The session's Biblical story or theme is taught multiple ways over multiple weeks. Our curriculum, "Deep Blue," uses music, art, science, movement, and cooking to explore God's Word! The children are divided into two groups: 1st through 2nd graders and 3rd through 5th graders. Contact Jennifer Filpi  with questions.
Sign your child or your children up for Way Cool Sunday School.
---