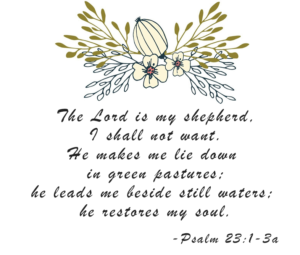 Good afternoon,
Earlier this week I shared information with the leadership of the church (the staff, session and deacons) that I'd like to share with all of you. It's an update of where we are in dealing with COVID-19 in ways that keep us apart physically but hold us together as a church family.
As you know, we have canceled all in-person gatherings at the church.
Our staff is encouraged to work remotely as much as possible.
Sunday night, our cleaning crew came through the building with a special fogger that disinfects everything the fog touches, undersides of tables and pews, stuffed animals, etc. We will most likely have that done again before we open up again.
We will be posting video worship content Wednesday evenings and Sunday mornings. These videos will be pre-recorded to give us more control over the technology.
Once a week, we will be sending an email to the congregation with resources for children and families, youth, and adults.
We are broadening the list of people the Prayer Vine goes to (on Mondays and Thursdays), so everyone can be in the loop with pastoral concerns of the congregation.
We are exploring ways to offer Adult Sunday School online and will keep you posted.
Deacons are connecting with their groups, so please welcome your deacon's call.
The program staff will be checking in with people individually.
What you can do:
Take care of yourselves. Get sleep, eat right, and get some exercise. Limit your time on social media.
Connect with other people. You each have your own relationships and connections in the congregation. Call those people. It doesn't matter if they've already heard from their pastors and their deacons.  Everyone appreciates hearing from others who care about them.
If you need something, please let one of your pastors know.
If you can help someone in need (shop, run errands, etc.), please let us know by emailing Rev. Kinzer at

[email protected]

.
If you find about a need, please let one of your pastors know. Don't assume we already know. We would rather hear about a concern 6 times than not at all.
The situation changes daily. Know that your pastors and program staff are grateful for you and are praying for you. Together, we will continue to be the family of faith in this time.
May the Peace of Christ be with you!
Peace,
Patrick Day
Northminster Presbyterian Church