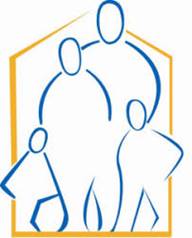 Thank you to all who stayed overnight, provided meals, or donated gift cards and supplies for our April Host Week!  Your generosity was greatly appreciated!
Family Promise's Meals with Meaning event was very successful – raising $45,000!  If you missed the event, you can watch here.  The interviews with guests were inspirational!  Thanks to all who donated or attended.
June Host Week
We will be providing support at Roswell First Baptist Church the week of June 13th – 19th.  Please click this link to sign-up for any available spots:  https://signup.com/go/vKCrnrN.
The following volunteers are needed:
Overnight Hosts – only one host is needed per night, but two family members may serve together.  Anyone who is 18 years or older may stay overnight.  Hosts will have little if any contact with guests.
Dinner Providers – Roswell First Baptist would like us to provide meals for our guests on Monday – Thursday evenings.  Meals should be dropped off in a cooler outside Roswell First Baptist between 5:30 and 6:00 p.m.  Dinner Providers will not have contact with guests.  Additional instructions will be provided closer to our host week.
Shoppers – For all other meals, we will provide guests with grocery gift cards, so they can purchase food to cook themselves.  We will also provide any additional items needed to support our guests.  Family Promise will use any surplus of gas and grocery gift cards and supplies to help the many families who contact them for help each week.
Have questions? Ask the Missions Committee below.