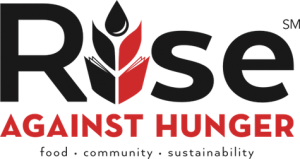 We have decided to cancel our annual meal packaging event with Rise Against Hunger due to the virus.  However, Rise Against Hunger is hosting an event in their warehouse in Marietta on August 29 from 8:00am to 12:30pm.
There are two shifts, so we are asking NPC'ers who want to participate to do the 10:00am – 12:30pm shift, so we can pack meals together from a safe social distance. Here are their guidelines for doing this safely: https://www.riseagainsthunger.org/eventsafety/.  NPS was able to donate the balance of what was needed for this event! Please bring your own mask and let Andrea know if you plan to attend or have any questions!  We'd love to have an event in January– if possible, so this will be a great way to see how that may be able to work.

---
Mercy Community Church
We were able to take some much-appreciated banana pudding to Mercy this month. We are planning to do breakfast casseroles in mid-August.  If you are interested in preparing food for Mercy in the future, please reach out to Sherri Bozardt (770-377-1012).