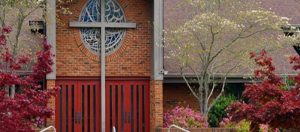 "The Lord has showed you, people, what is good.
And what does the LORD require of you?
To act justly and to love mercy
and to walk humbly with your God."
Micah 6:8
The above passage, taken from the Old Testament, may best sum up the role we at NPC feel we play in the world.  The church itself is a mission, and therefore, all that happens inside it, and all that flows from it is mission.
We see it as our role to treat all people with respect and dignity.
We commit ourselves to acts of mercy locally, nationally, and globally. (For specific activities and relationships click here.)
We do all things knowing that there is always more to be done.
---