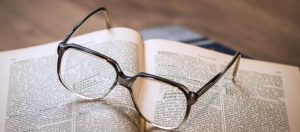 Northminster's leadership consists of 15 Elders, one Youth Elder, and 15 Deacons serving staggered 3-year terms. In addition, the Senior Pastor, Patrick Day serves as moderator  and participates in leadership decisions.
Elders:
Class of 2020: Roger Bennett, Mary Ann Cronley, Sue Farrell, Clint Johnson, Bea Lee, and Larry Williams.
Class of 2021: Nina Hardee, Ed Reeder, Donna Smith, Andrea Vandervort, and Ken Wilson.
Class of 2022: Sarah Belknap, Sherri Bozardt, Nan Brown, Tonya Holody, and Don Hooper.
Committees in which the elders operate include Business and Facilities Management; Communications and Technology; Mission; Outreach; Spiritual Growth; Worship; and Youth.
Deacons:
Class of 2020: Lad Dalburg, Susan Lawrence, Bruce Moore, Kathy Thomas, and Karen White.
Class of 2021: Arlene Bennett, Nancy Campbell, Wayne Edwards, Sheri Mastin, and Tom Provost.
Class of 2022: Kat Ballou, Tim Cundy, Brad Doiron, Jenny Lee, and Gwynne Mesimer.
Committees in which the Deacons operate include Congregational Care, Fellowship, and Membership.
---