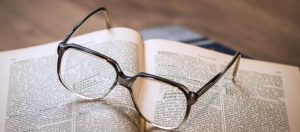 Northminster's leadership consists of fifteen Elders, one Youth Elder, and fifteen Deacons serving in staggered three-year terms. In addition, Senior Pastor Patrick Day serves as the moderator for the Session of Elders and participates in leadership decisions, and Interim Associate Pastor Davis Bailey serves as the staff advisor to the Board of Deacons.
---
---
---
Elders:
Class of 2021: Anna Girard, Nina Hardee, Ed Reeder, Donna Smith, Andrea Vandervort, and Ken Wilson.
Class of 2022: Sarah Belknap, Sherri Bozardt, Nan Brown, Tonya Holody, and Don Hooper.
Class of 2023: Nicole Adams, Chris Barker, Ryan Burke, Semmes Calvert, and Robert Mastin.
Elders oversee the following committees: Business and Facilities Management; Communications and Technology; Mission; Outreach; Spiritual Growth; Worship; and Youth.
Deacons:
Class of 2021: Arlene Bennett, Nancy Campbell, Wayne Edwards, Susan Lawrence, Sheri Mastin, and Tom Provost.
Class of 2022: Kat Ballou, Tim Cundy, Brad Doiron, Ann Hooper, and Gwynne Mesimer.
Class of 2023: Melanie Babel, Dawn Cimperman, Bruce Moore, and Jenny Parlier.
Deacons oversee the following committees: Congregational Care, Fellowship, and Membership.