Join us for Northminster's VBS at Home 2020!
July 20-24
This year, we will continue to provide a meaningful VBS experience, but we've made some changes to follow CDC and local health guidelines during this time.
We've prayerfully considered the key components to our VBS and we've decided to change the 2020 VBS program to a VBS at Home experience in lieu of an in-person event. We have made this decision out of care for the wellbeing and concern of all children, youth, and the numerous adults it takes to make VBS possible. We are planning a great week of faith at home including Bible stories, music, and a variety of activities. We'll have a VBS box pick-up before our VBS week July 20-24. This box will be full of activity ideas and supplies for you and your children to engage in faith at home. We'll also be providing videos for you at home. VBS at Home resources will be for children aged 3-5th graders.
More information and VBS at Home sign-up coming soon!
---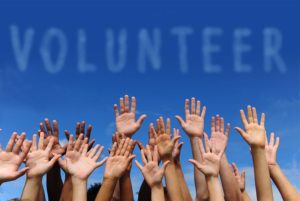 This new VBS at Home experience will need volunteers too! Our planning team is working and looks forward to engaging lots of YOU to help make this VBS the best it could be! Please prayerfully consider how you might be involved! Ready to volunteer or have a creative idea? Plesae contact Jennifer Filpi and let her know!
---